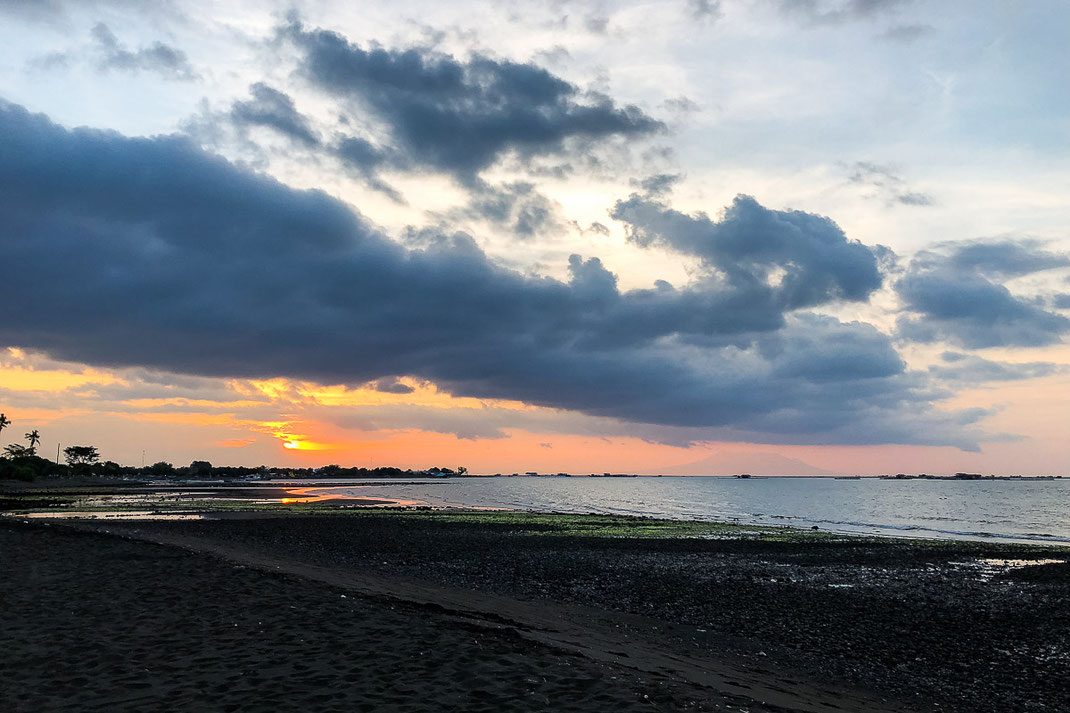 ---
When you hear Indonesia, you immediately think of Bali, hip cities, beaches full of surfers and crass parties. But Bali also has more to offer than just party tourism and huge hotel complexes on the beaches. Exactly these places we wanted to look for and of course find on our trip. So our way led us first through Java, to then take the ferry to the island of the gods. If you want to know more about the crossing and the ferry times, read our blog Transfer Indonesia!
Here in Bali, we wanted to take it down a notch and relax a bit, because our trip through Java was quite challenging. After a 45-minute boat ride from Java to Bali, we arrived at the ferry port of Gilimanuk. We took a private driver here, because we didn't feel like long bus rides after our morning tour to the Ijen massif. And so, after another hour's drive, we arrived at our previously booked accommodation. We had chosen this one because the owner was a German expatriate and the bungalows were also beautifully distributed on the beach.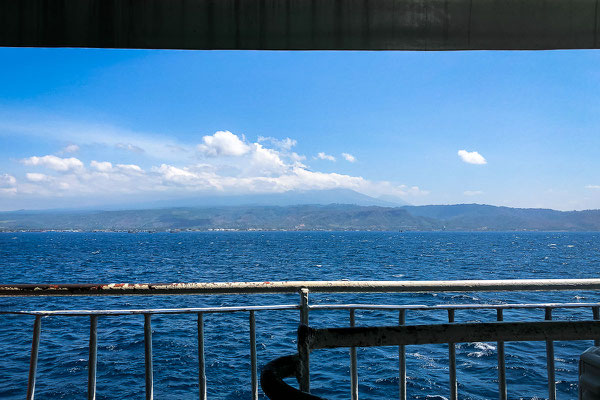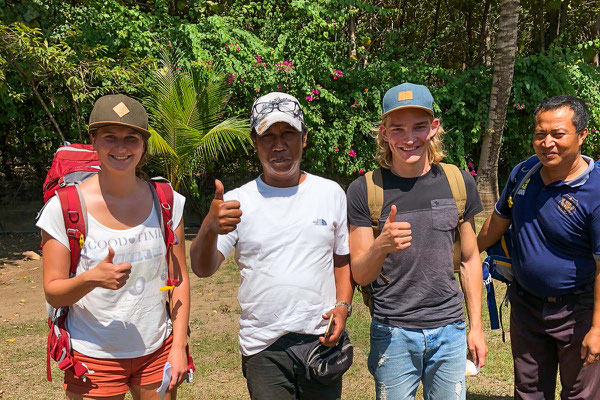 But before we could move into our bungalow, the cab driver asked if he could take a picture with us. Of course! After that, we took a deep breath and enjoyed a cool cola as a welcome drink. The last days did not pass us by without a trace and so we were looking forward to a relaxing time at the beach. We chatted with the friendly owner before moving into our bungalow. Basically we wanted to go on a snorkeling trip, as the area is perfect for it. However, we decided to spend the day at the sea in peace and quiet, since we knew that we would snorkel with manta rays in Nusa Penida.
We enjoyed the day at the beach, for this we had to cross only the garden of the plant and stood already in the black sand, a few meters from the water. At the first attempt we still marched barefoot. However, the sand was so hot that we could not take two steps on it. With shoes, we then settled on the warming ground and cooled off in the calm sea.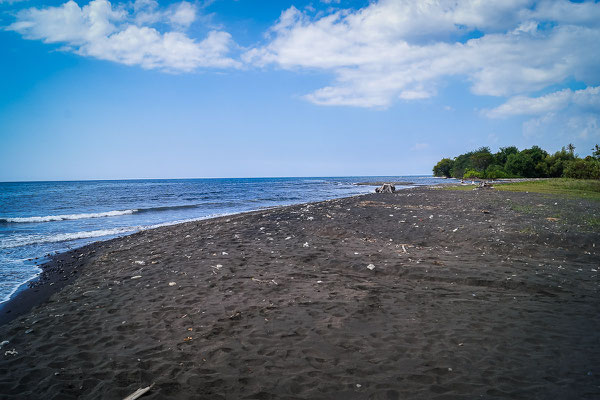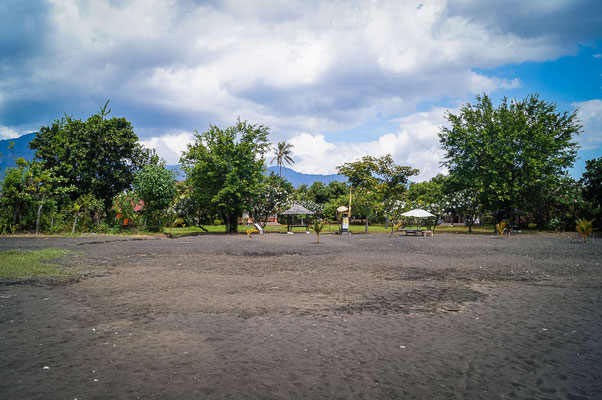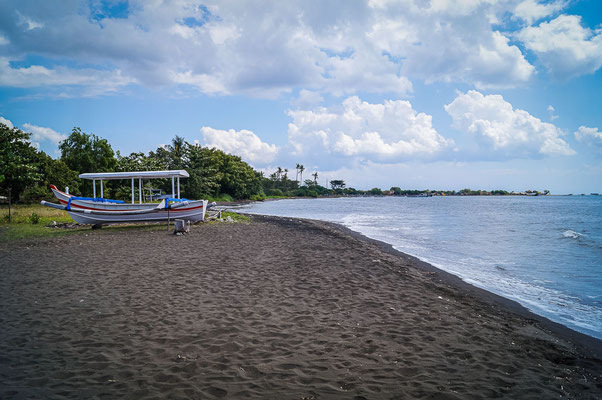 In the evening we were surprised with an incredible 3-course menu. The in-house chef creates a new menu for the guests every day. The ingredients for this are fresh from the market, so there is every day, depending on what is offered at the market, fish, curry or another Indonesian specialty. As a dessert there were fried bananas and so we rolled with full stomachs back to our bungalow and let the evening end with a few beers. We can really recommend this little spot to you, so check out Bali Oasis Resort!
Pemuteran was just a stopover for us, but what a stopover it was. Quiet, deserted sandy beaches lined with plams, a magnificent underwater world and food until you drop. After a restful night, we continued with a private driver to Ubud, the hip city in the heart of Bali!
---
---