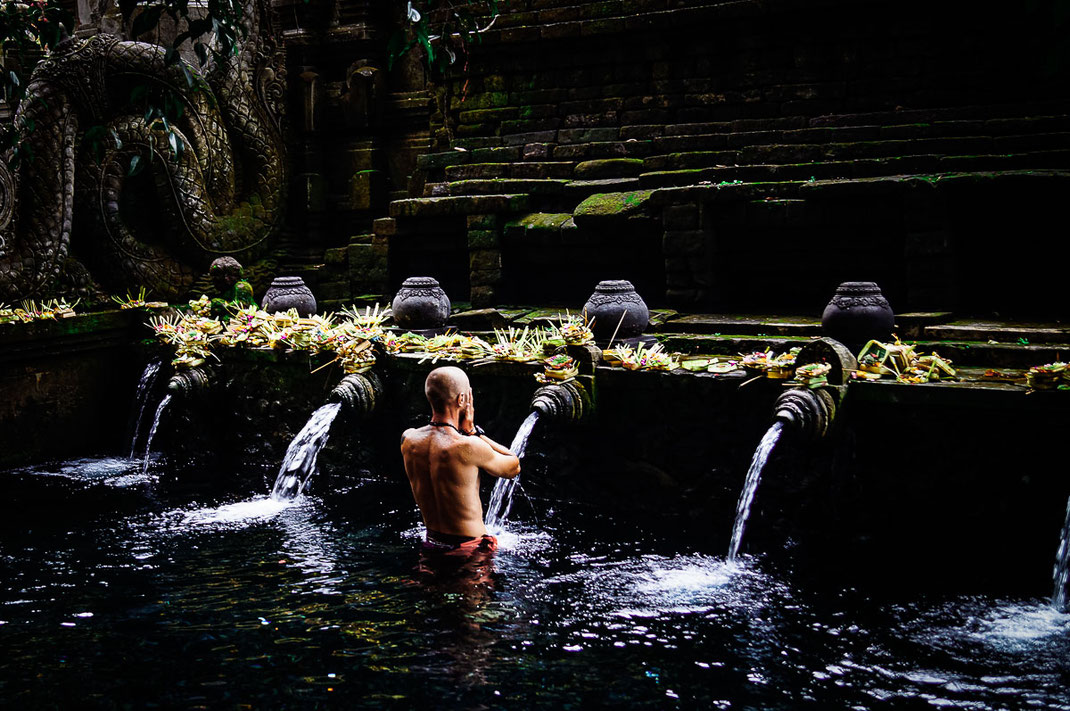 ---
Pura Tirta Empul, which means "bubbling spring", describes pretty well what to expect here. The temple complex is one of Bali's holiest and most important, as well as being one of the nine state temples. This one is best known for its holy spring water, which is why Hindu believers regularly arrive to cleanse themselves and rid themselves of illnesses and problems. Thus, after the royal tombs Gunung Kawi, our way led us to this breathtaking sacred site.
At the entrance of the complex 30,000 IDR per person (~ 2 $) are due and again you are provided with a sarong if you are not dressed appropriately! In most temples, long pants, a skirt or a sarong must be worn! After a few meters, you reach two water basins that date back to 962. The two basins - men and women are separated - are fed with the holy water by 15 fountains. Anyone can participate in the ritual ablution, while valuables can be stored in a locker. During the ablution, special orders and rituals must be followed, for example, all fountains are worshipped except the last two, because these are reserved for funeral ceremonies. At each fountain, the hands must also be held in such a way as to catch the water. Then, one holds the face three times in the accumulated water and pours it backwards over the head, finally holding the head under the jet of water.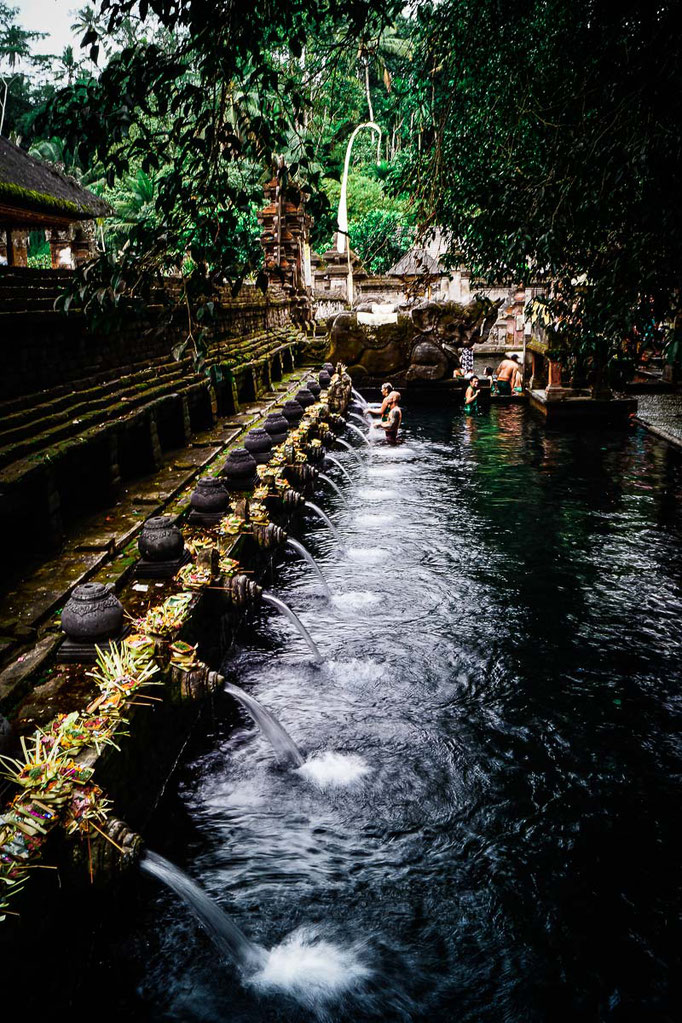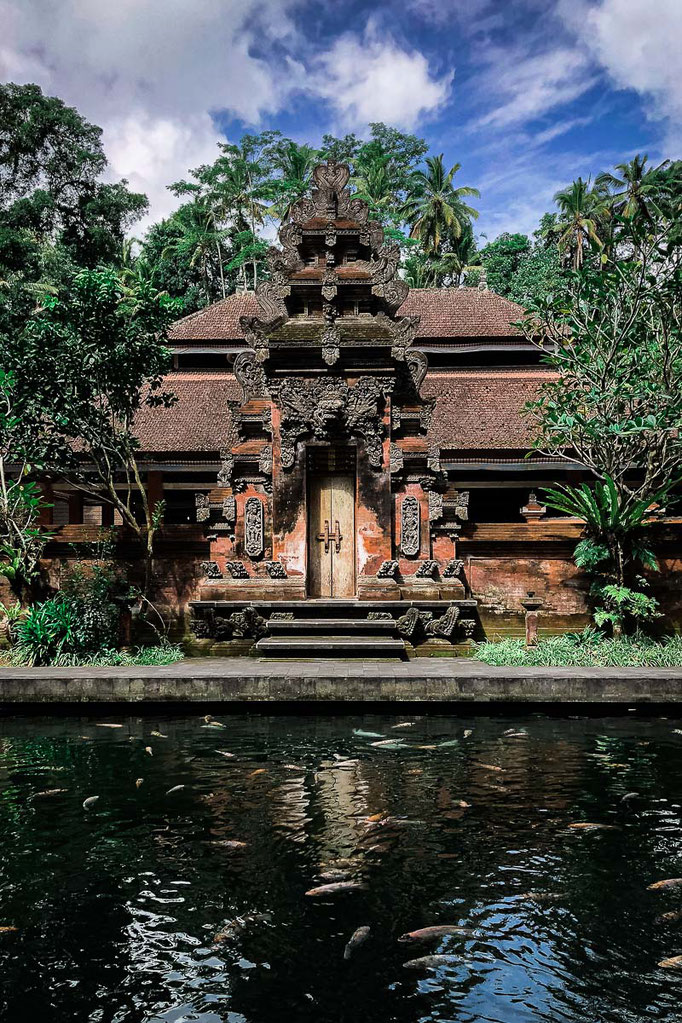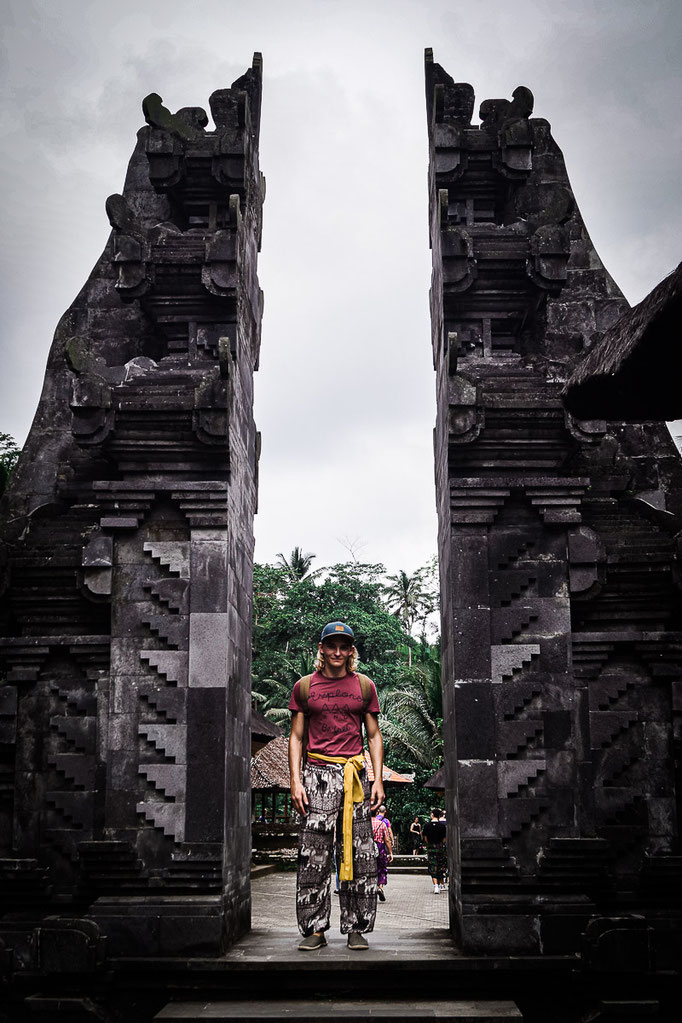 The temple is dedicated to the deity Vishnu, who is considered the most important deity in Hinduism. The position of the deity, as well as the temple itself, is also shown by the sacred tree in the front part, the countless statues and the sacred hall. About the origin of this temple complex, old legends say that in the earliest times a demonic and powerful ruler named Mayadenawa lived in this place. It was said that he was invincible, so the god Indra sent a spy, but he was unmasked. Enraged, Mayadenawa declared war. He poisoned the water overnight and so did Indra's soldiers. To save the soldiers, Indra created the sacred springs. To escape the soldiers, the ruler changed his form and turned into stone. However, he could not deceive the god Indra and so he was shot by him. His blood became the river Petanu!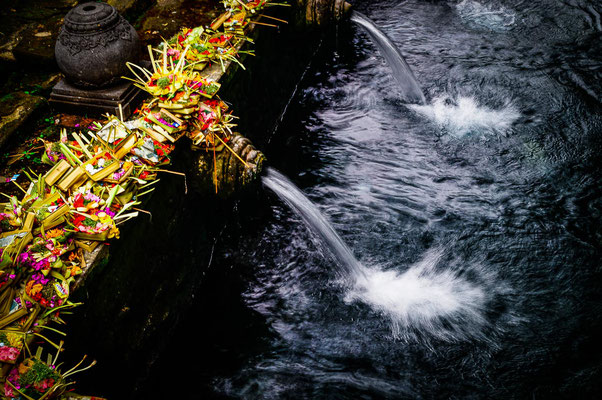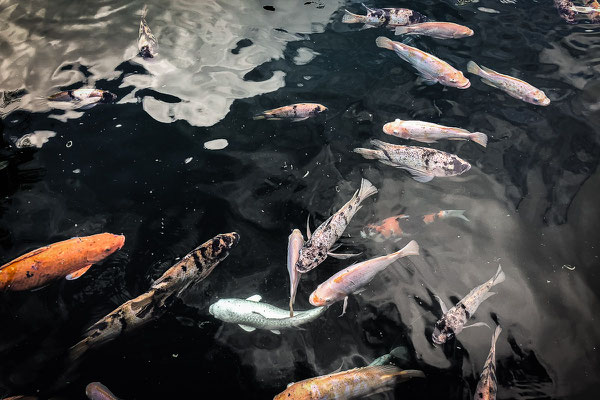 Fascinated by the impressions, we marveled at the repeated ritual ablutions, accompanied by the rippling water, before we made our way back. This leads past some food stalls, where we strengthened ourselves and watched the giant koi in the water. After the short breather we drove with our scooter over the Tegalalang rice terraces back towards Ubud.
---
---