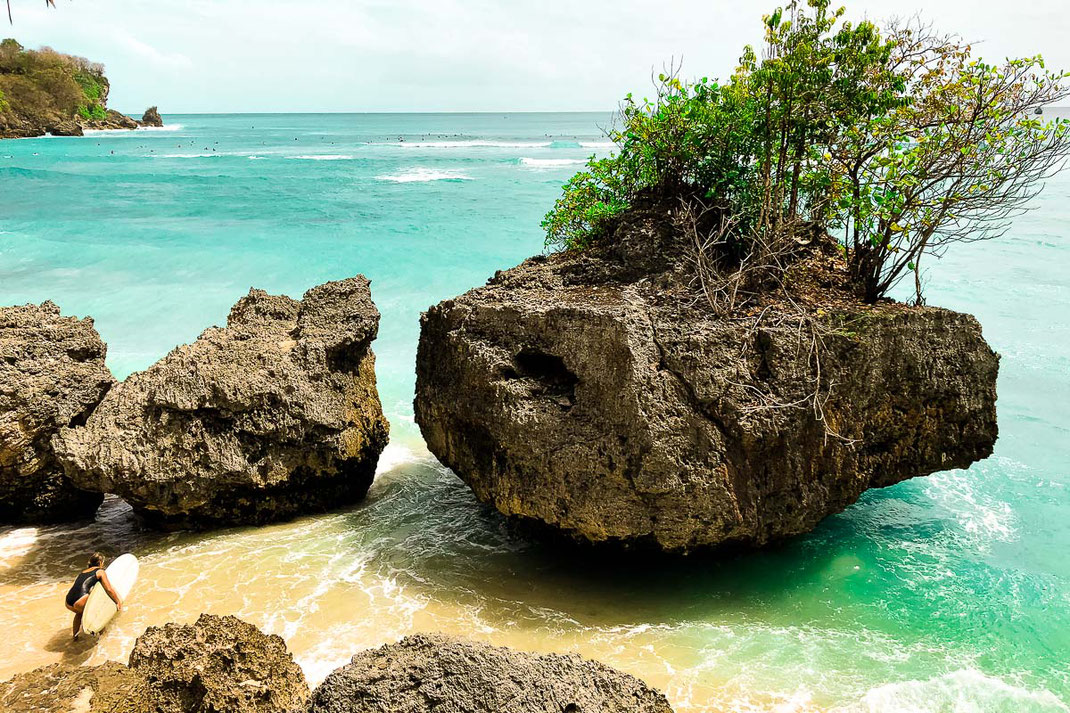 ---
Bali is a mecca for surfers from all over the world and that's exactly what we wanted to take home with us. Known is the island of the gods for constant waves and easily accessible surf spots for every skill level. Whether beginner, advanced or professional, everyone will find what they are looking for on the island. The pleasantly constant water temperatures of about 25 degrees, as well as the ambience with charming temples, green nature and a well-developed infrastructure with bars, hotels and stores make many a surfer's heart beat faster.
However, this also has its downsides, because places like Kuta or Canggu are plastered with hotels and more and more nature and authentic, original places have to give way to tourist complexes. In addition to narrow streets with numerous stores, there is chaotic traffic, exhaust and full beaches. This is exactly what we did not want to experience on our trip. We had been looking for a long time for a suitable place for beginners, because it was to be our first attempts on the board. We didn't want mass tourism, but nice beaches, nice accommodation and small waves to learn the first skills. And here Padang Padang Beach came into the conversation!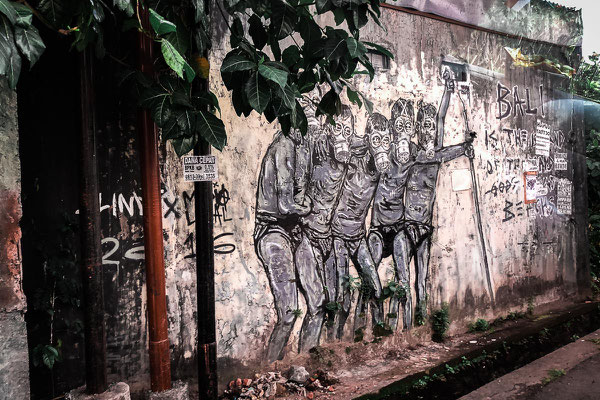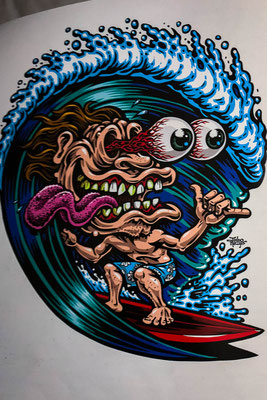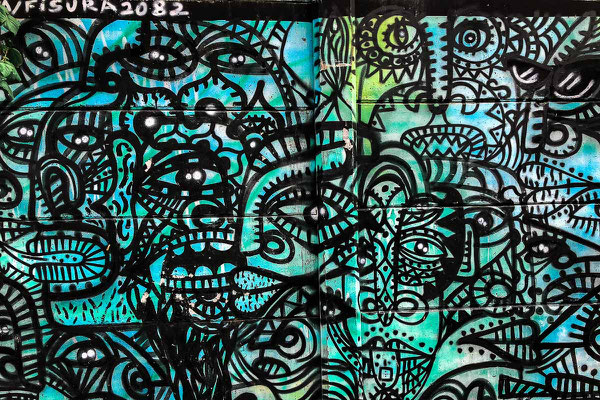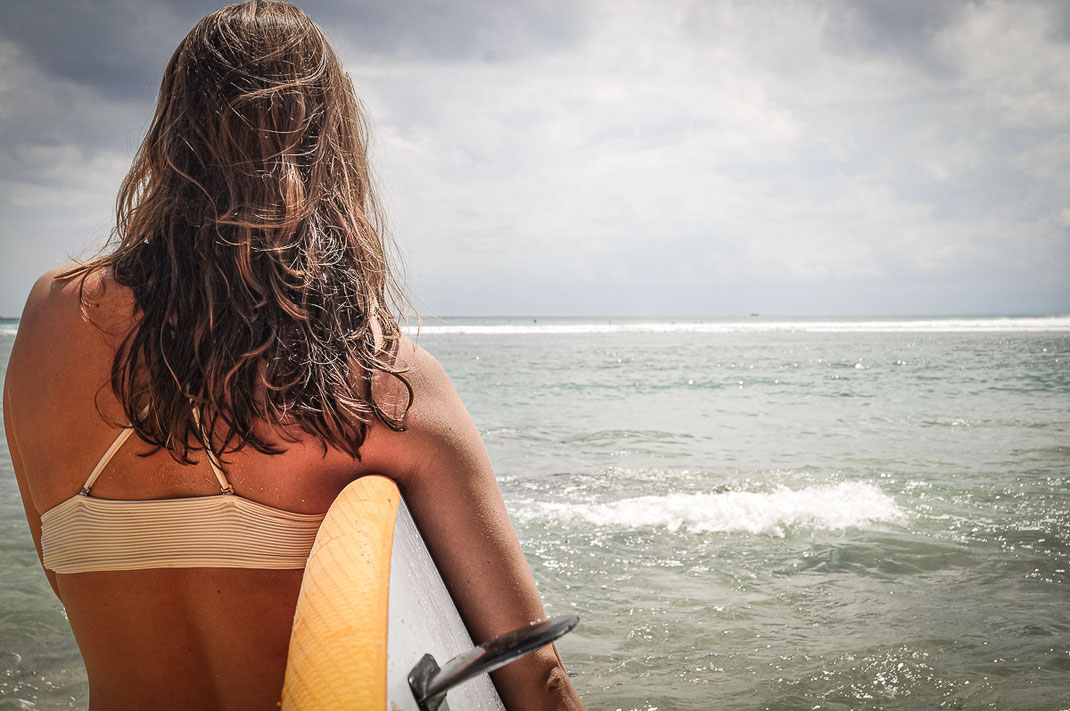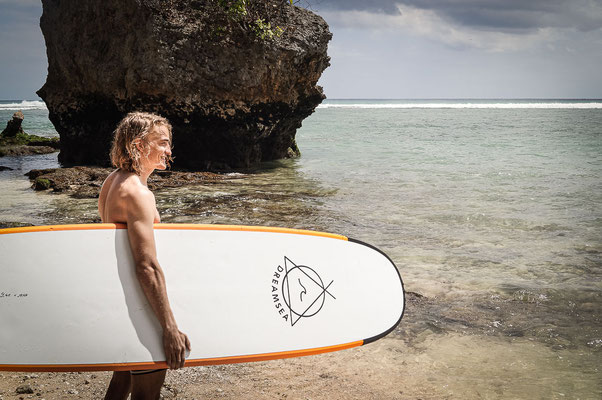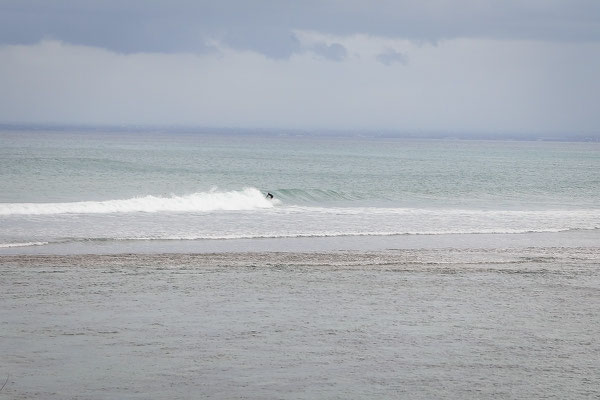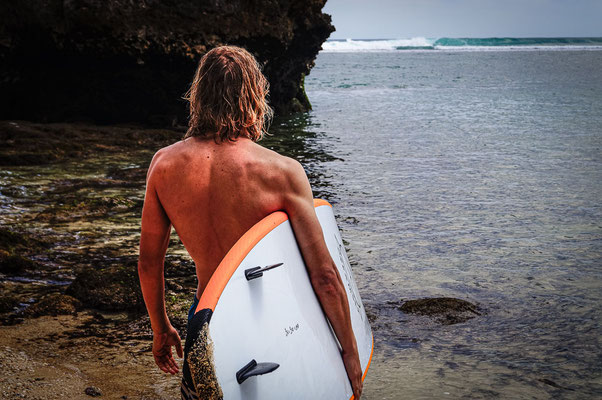 Located south on the Bukit Peninsula, the beach is on a steep rocky coast. Here we had booked for five days the beautiful "Surfcamp Dreamsea", which is located directly on the sea and invites you to stay with great furnished rooms. It is only a few minutes walk from Padang Padang Beach and Baby Padang Beach. Furthermore, there is the possibility to rent surfboards directly or to take lessons. However, since we wanted to make the first beginnings without an instructor, we both borrowed a beginner board and paddled off. After a few heavy flushes and dives, we had swum way too far out, we both reached the shore totally exhausted and decided to spend the rest of the day on the safe beach.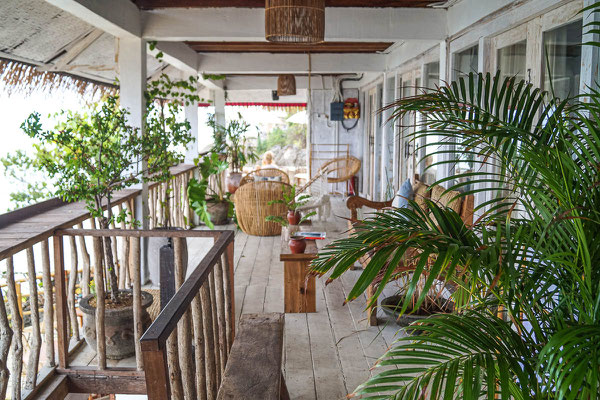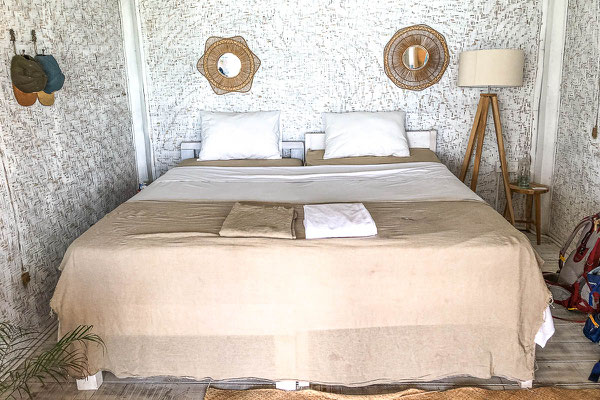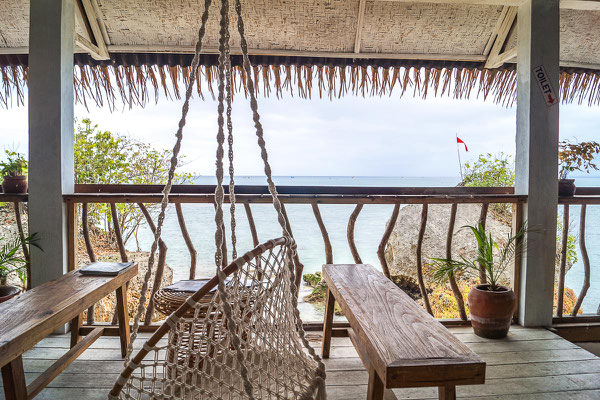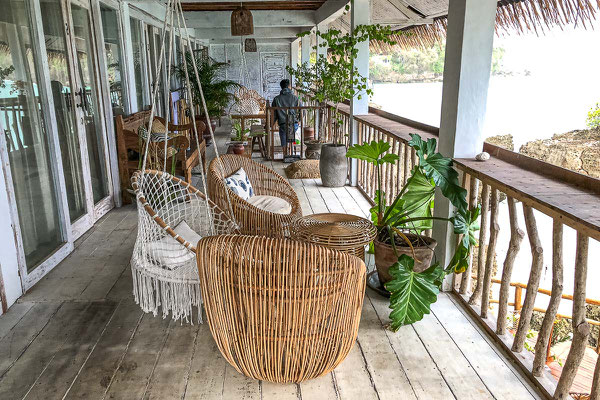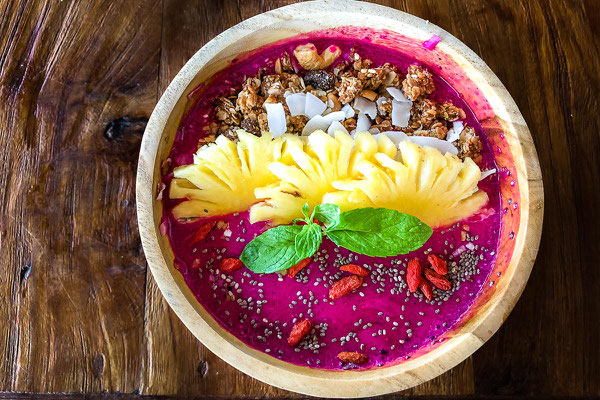 The surf camp itself has a small beach, which is only for the guests, accordingly quiet and relaxed you can enjoy the sun here. Unless a monkey comes by and wants to steal your food, then it can get a little hectic. That actually happened to us. We were both lying dozing in the sand, our backpacks over our heads, when suddenly a vacationer called out "watch up!" as we walked by. We turned around a bit confused and saw a monkey sitting not half a meter away from us at our backpack. He stared at us for a moment and then ran towards the cliff with a few bananas between his teeth. The dog of another visitor to the beach chased after the little thief, but he was too nimble. The monkey had piled up with our fruits. So watch your stuff here too!
We spent the rest of the days paddling out to sea after breakfast, working on our tans, and strolling through the local stores in the evening. One evening our accommodation hosted a barbecue right on the beach. The food was excellent, there was meat, fish, seafood as well as numerous side dishes. But also sweet dishes were offered, beautiful bowls and fruit plates, rice wine could not be missing of course. The beach was illuminated with fairy lights, a big bonfire blazed in the middle, we talked, laughed, had a good time and also the rice wine gradually showed its effect. It was a wonderful evening with a boisterous mood, we can really recommend this accommodation!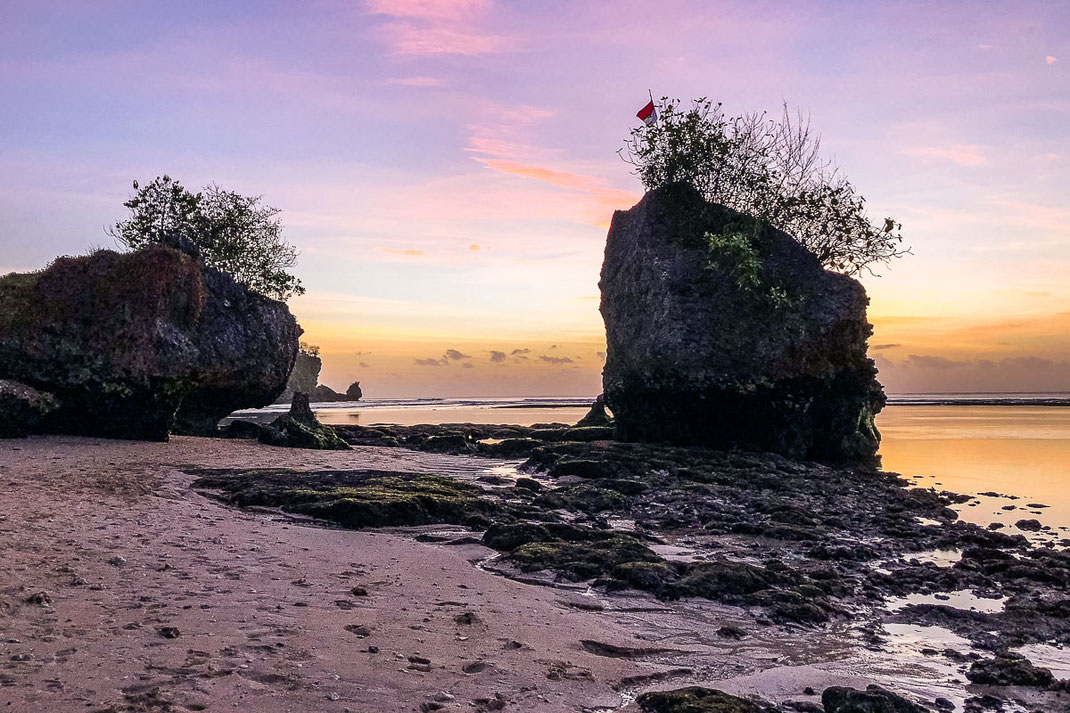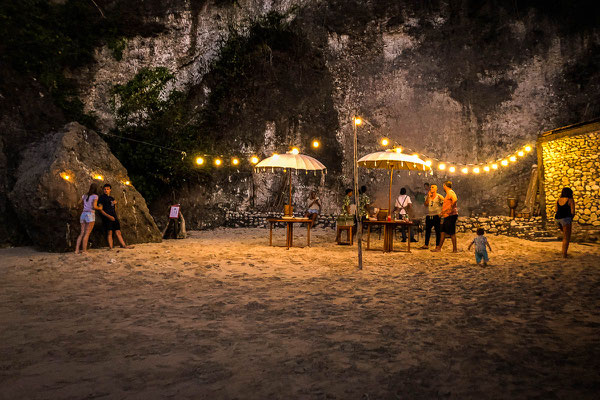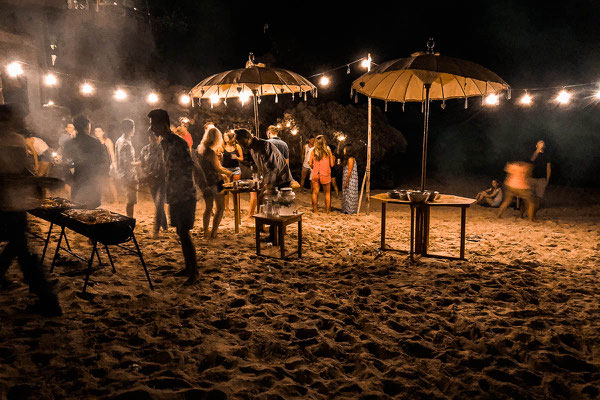 On the last evening we were sitting on our veranda, or rather Beppo was lying in his hammock, when suddenly an earthquake surprised us. Since we had never experienced an earthquake before, we could not really classify it in the first moment and until we realized what had happened, it was already over. Ok half so bad we thought to ourselves, however, after half an hour our accommodation shook again. This time much longer and stronger and then came some panic in us. We briefly oriented ourselves and left the building, which was built on wooden stilts and accordingly shook strongly. After a few minutes, however, this tremor subsided. In addition to the fear that our accommodation could collapse, we also immediately had the thought of a tsunami in our heads. We constantly followed the live ticker on the Internet, but no official warning came and we fell into a restless and light sleep. Later we learned that the epicenter of the earthquake was on the neighboring island of Lombok. Devastating damage occurred there and a total of 480 people died. 
The time at Padang Padang Beach was, despite the nerve-wracking last night, really breathtaking. Beautiful sandy beach, nice people, great atmosphere and we could celebrate the first surfing successes. We packed our things, jumped once again briefly into the sea and said goodbye to Bali, because the last island on our trip was waiting for us. Nusa Penida, a pearl, original, natural, quiet and beautiful!
---
---