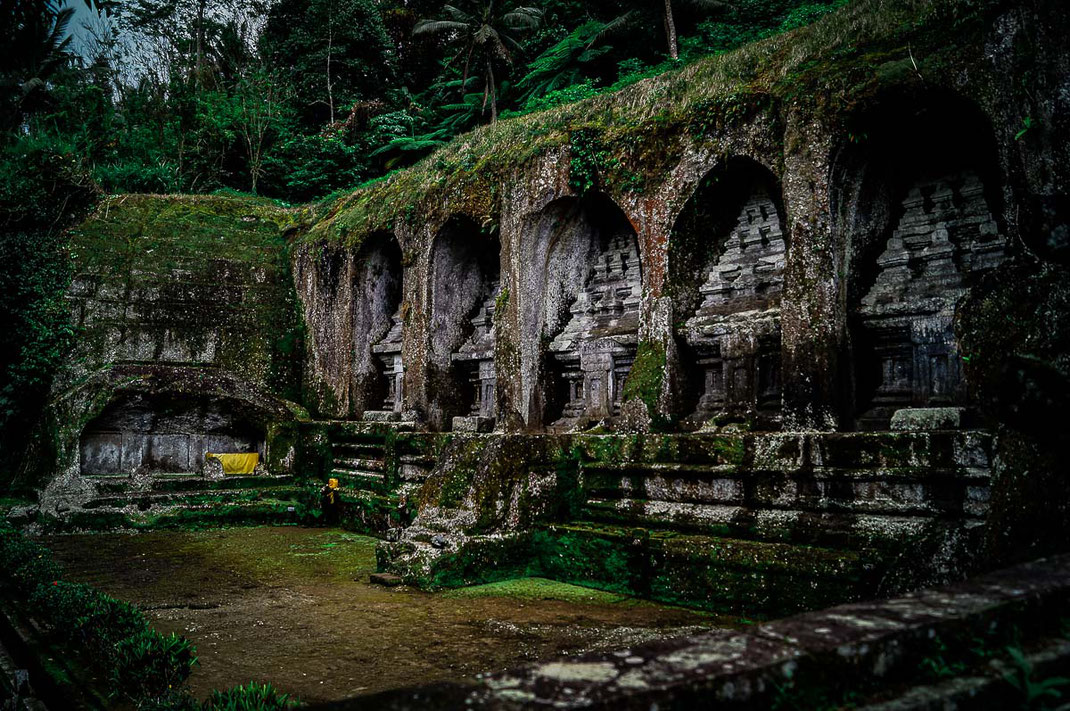 ---
The royal tombs of Gunung Kawi are among the most impressive and important sights of Bali and are not far from Ubud. For us it was after the Goa Gajah the second stop on our scooter tour through the area. At the entrance, we first parked our scooter and then strolled through the various souvenir stores before heading to the actual sight.
The gravesites are open from 8 am to 5 pm and you have to pay 15.000 IDR (~ 1 $) per person. Here you are again provided with a sarong if you are not dressed appropriately! In most temples, long pants, a skirt or a sarong must be worn! Also, everyone here is clothed with a temple scarf, a long cloth that is tied around the hips. From the entrance, about 300 steps lead down to the ancient rock shrines. The path is lined with stalls and so you can not help but examine one or the other piece of jewelry.
At the bottom, the path branches off, and on the right, the path leads over a bridge to the main group of royal tombs, which were only discovered in 1920. According to history, the five Meru-shaped monoliths were once scratched out of the rock by the giant Kebo Iwo with his nails. But in fact, the tombs date back to the 11th century and were built by King Anak to honor his family. However, since no mortal remains have been found in the tombs, they are memorials rather than tombs.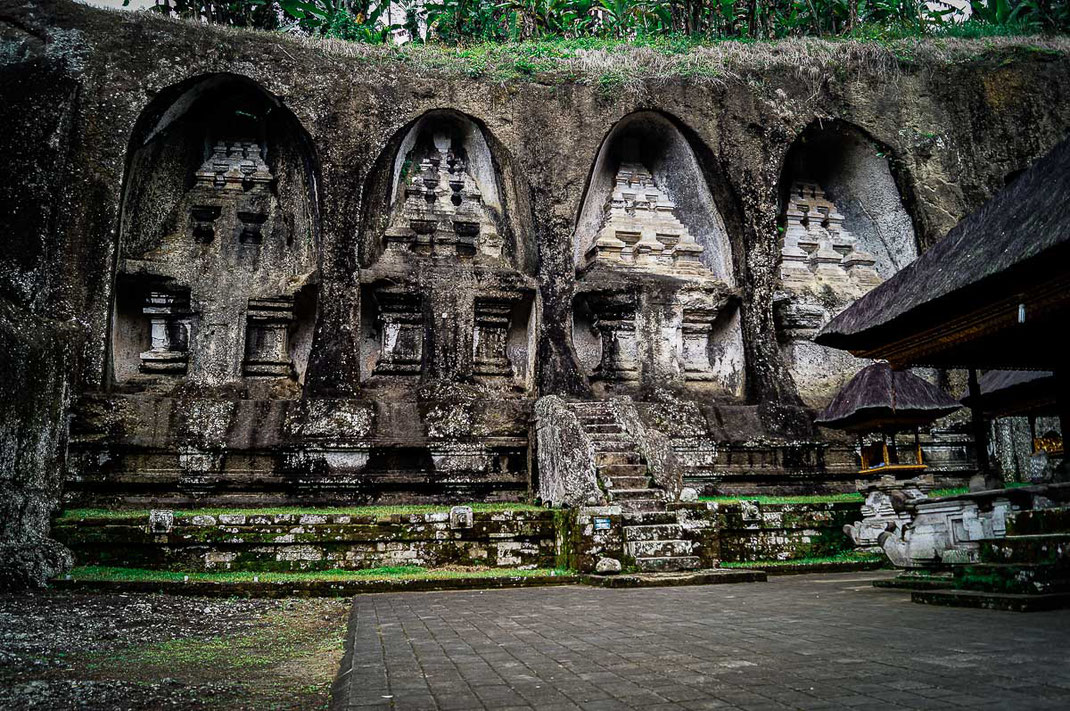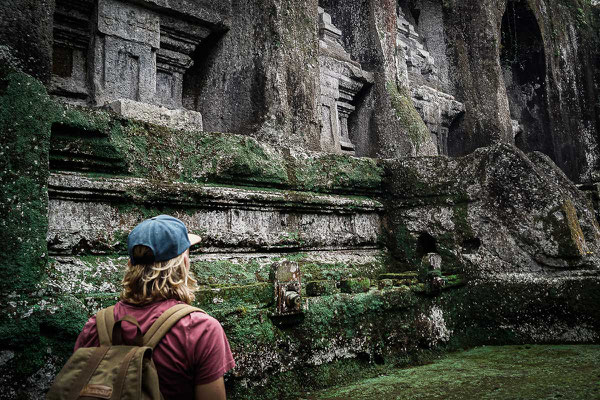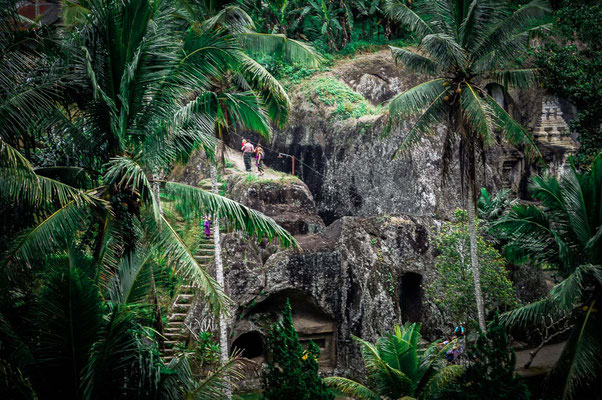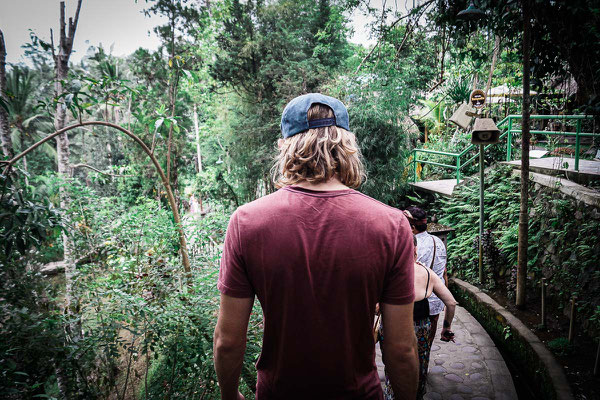 Next to the rock shrines is an old monk's hermitage with narrow passages and chambers carved into the rock. The dwelling, dating from the 9th century, is considered a testimony to Balinese early history and may only be entered barefoot! On the other side of the river there are four more tombs. These are said to be dedicated to less important queens, but the inscriptions are hardly legible and thus no concrete conclusions can be drawn.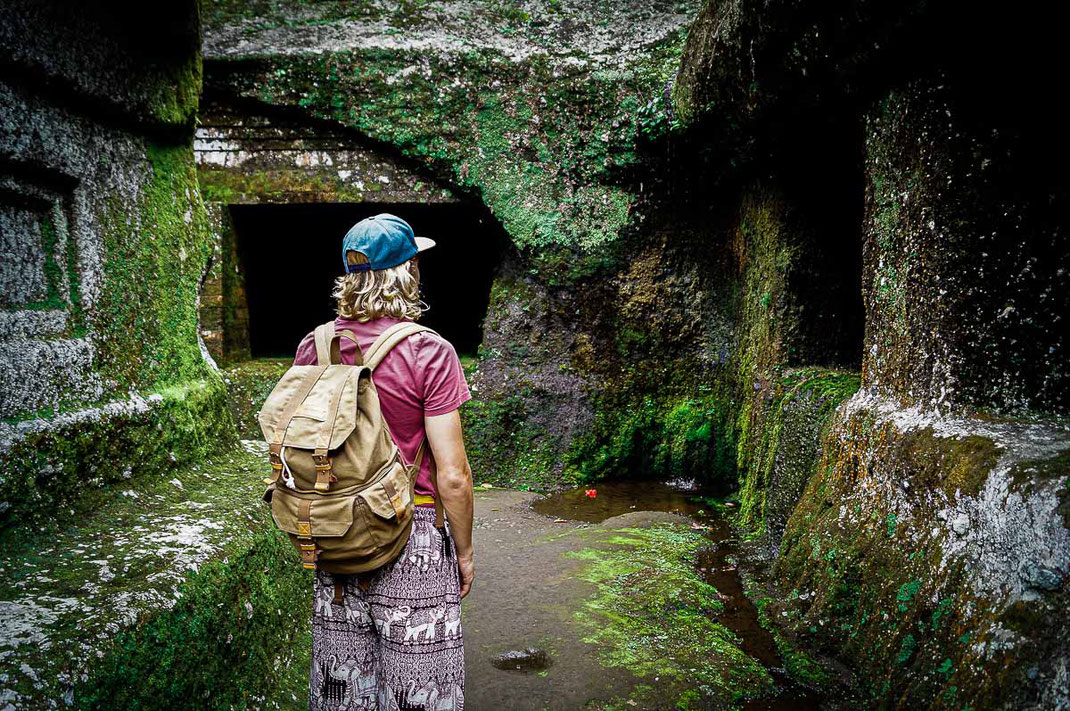 After about an hour we had seen everything, we enjoyed the cool air on a bench near the tombs, and then made our way back up the 300 steps. Arrived at the top we could tick off this sight and dedicate ourselves to the Pura Tirta Empul!
---
---