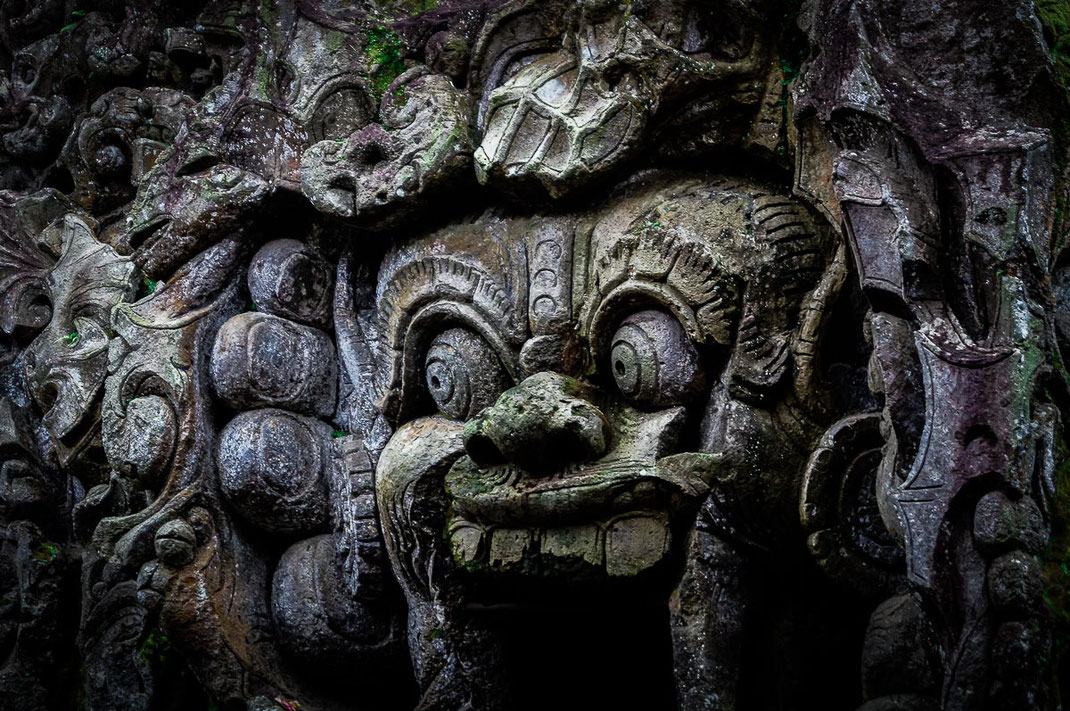 ---
After the formalities that a scooter rental entails, our joyride through the Ubud countryside began at Goa Gajah, better known as the Elephant Grotto. Elephant Grotto? Surely there were no elephants on Bali originally? That's what we thought in the first moment when we heard this name. Where this name comes from, no one knows exactly, because the elephants that are found today on Bali, were introduced only in recent decades as a tourist attraction. It is rumored that it is related to the nearby river Sungai Penanu, which was known for a long time as an elephant river, also the deity Ganesh is mentioned in connection with the grotto. Another theory is that the figure at the entrance of the cave resembles an elephant.
Ultimately, the naming is as uncertain as the origin of the cave. As with the Gunung Kawi, the giant Kebo Iwa is said to have had his fingers in the pie. The cave itself was only rediscovered in 1923 by a Dutch explorer and is dated to the 11th century.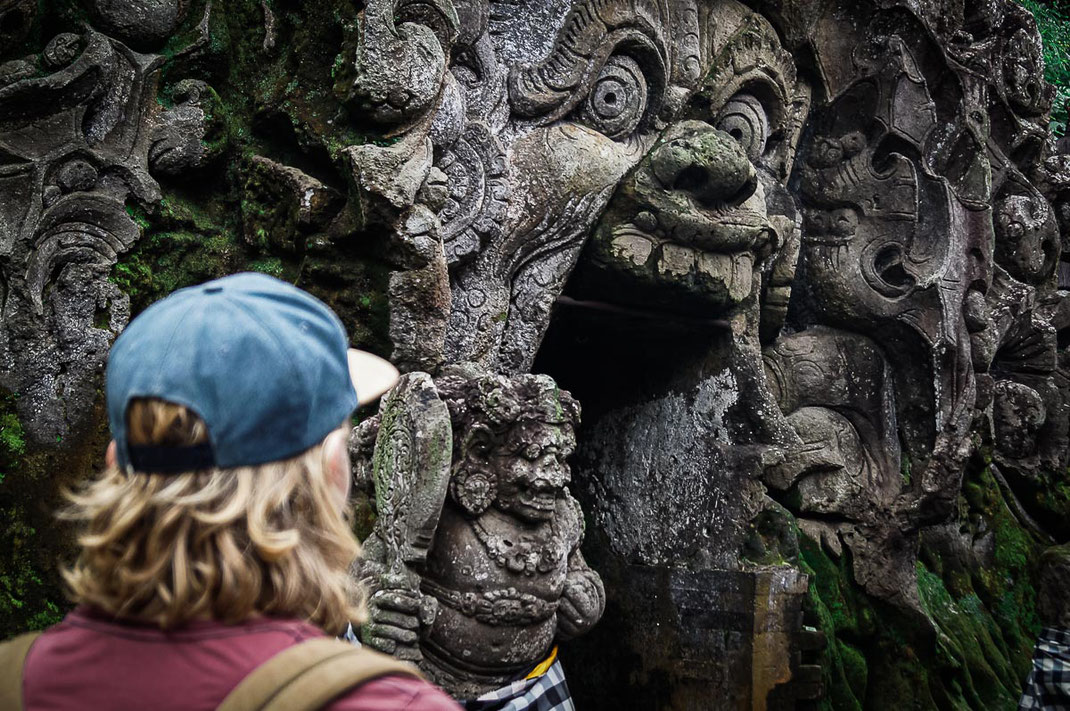 In addition to the elephant grotto, the complex consists of two large water basins, which are reached just after the entrance. This is a spring sanctuary fed by six spring nymphs. These pools, unlike the Elephant Grotto, were actually uncovered in 1954 and were used for ritual ablutions, bathing and drawing the sacred water. The site is open from 8 a.m. to 5 p.m. and costs IDR 50,000 (~ 3$) per person to enter. Again, you will be provided with a sarong if you are not dressed appropriately! In most temples, long pants, a skirt or a sarong must be worn!

To the left of the pools is the entrance to the Elephant Grotto. This is decorated with a huge demon carved in stone, and you must enter its mouth to enter the sanctuary. The grotto itself is T-shaped. On the left you will find the sculpture of the elephant god Ganesh, the son of the god Shiva. In the right part of the grotto, on a stone altar, the fragments of three lingams are displayed, which represent the creative power of Shiva. When we left the elephant grotto after a short time, we were dazzled by the bright sunlight and took a short breather at the water pools.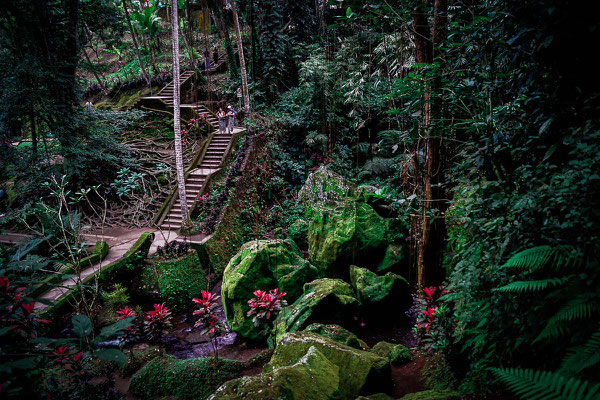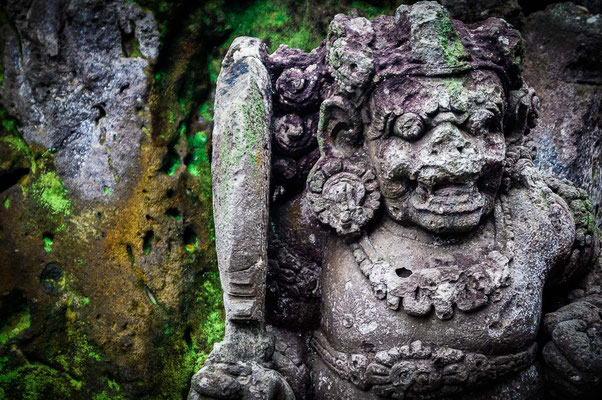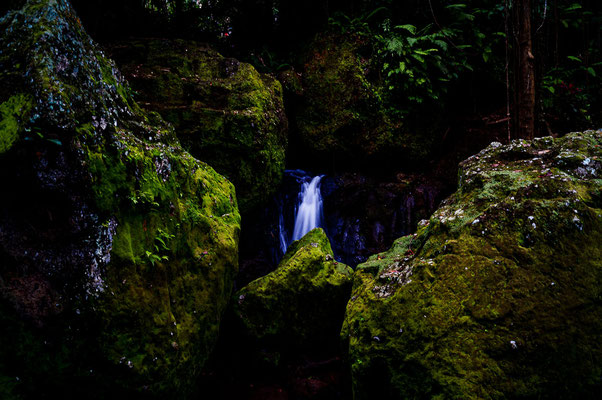 Since we were in no hurry, we strolled through the landscaped park in the back of the main complex. There is a small path leading down into the valley of the Petanu, past a spring, trees and rocks, here we could briefly escape the oppressive heat that was everywhere else. After some time we packed up our things, because the next point of our today's joyride was coming up. The famous royal tombs Gunung Kawi also wanted to be visited!
---
---