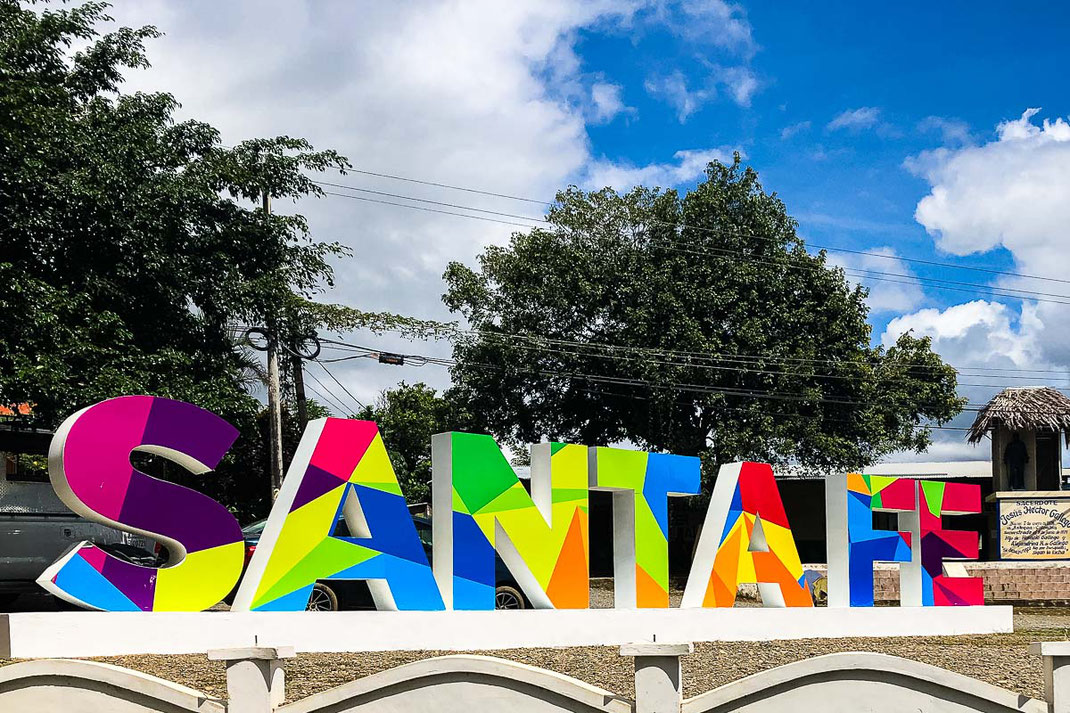 ---
Santa Fé - Adventure hotspot for hiking enthusiasts!
The small, beautiful village of Santa Fé is nestled in the high mountains of Veraguas and offers all outdoor enthusiasts a breathtaking range of activities. Besides the hike up Cerro Tute, a short cool down in Rio Bermejo, the surrounding area also offers the fabulous Alto de Piedra Waterfalls! So what are you waiting for? Pack your hiking boots and visit Santa Fé! 
---
TOP 6 - SANTA FÉ
---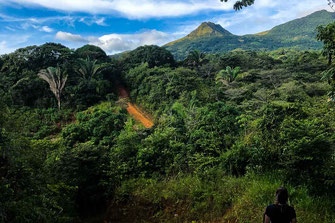 The hardest hike of our Central America trip brought us to our limits. Nevertheless, or maybe because of that, it was one of the highlights of our trip, rewarding us with a great panorama of the idyllic landscape!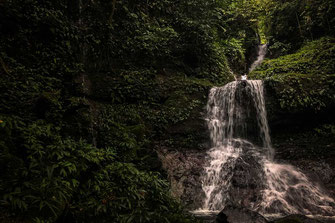 Three lonely waterfalls in the middle of the dense jungle were the perfect reward for an exciting trip in Santa Fé's hinterland. Two uninvited visitors were to make our pulses soar at times.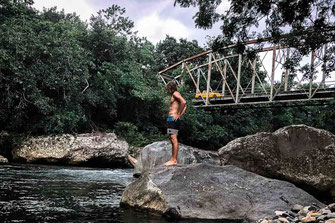 In Santa Fé's remote highlands, you'll be spoiled for choice when looking for a suitable place to swim. We opted for the Rio Bermejo and spent a relaxing afternoon on its banks.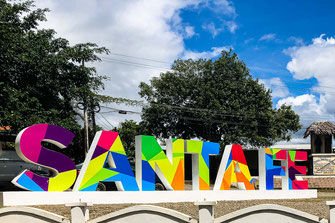 When it comes to visiting a place in the rural highlands of Panama, Bajo Boquete is usually the first to be mentioned. But Santa Fé has nothing to hide. Numerous activities, hikes and a relaxed atmosphere make the heart of every traveler beat faster.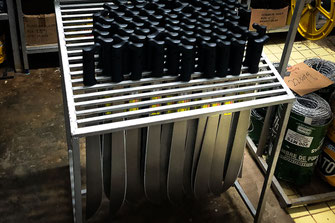 Watching the people strolling along the roadside, one inevitably notices that everyone, without exception and regardless of age, is armed with a machete in hand. The functional knife is used for almost everything in the highlands of Panama. So do as the locals do and buy a machete for $4.25 at the local supermarket. (ATTENTION IRONY!)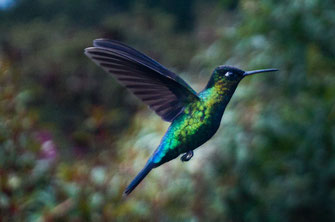 Santa Fé, due to its location, climate and vegetation, has ideal conditions to observe the birds native to the area. During our hikes we encountered numerous species. However, since we were already in Costa Rica on the tracks of the Quetzal, where the photo was taken, we put this experience in Santa Fé in second place.
---
---