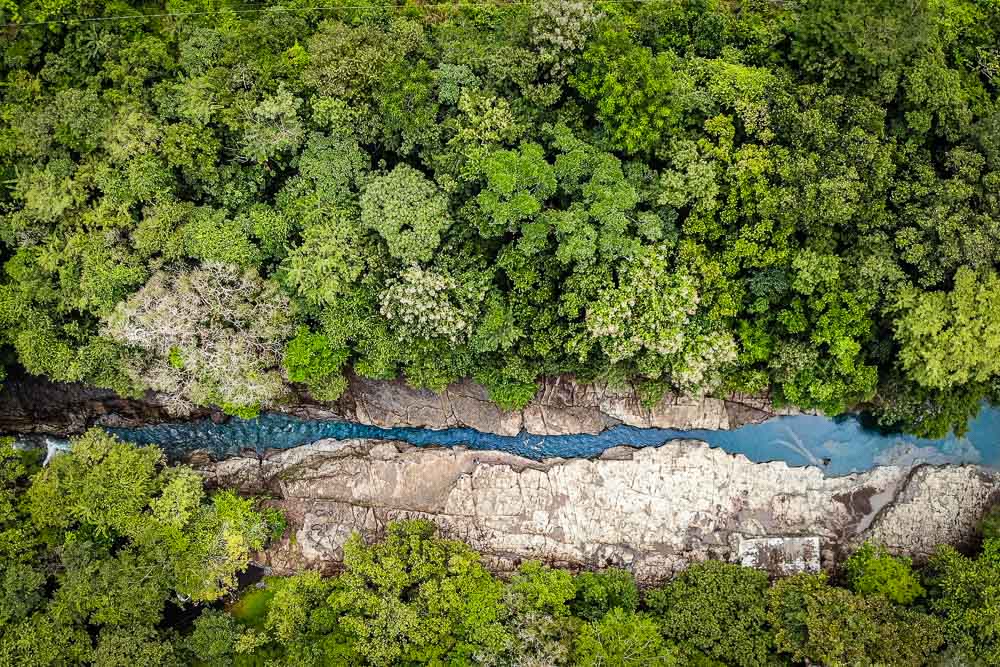 ---
On our way from Bajo Boquete to the coastal paradise of Santa Catalina we made a short stop at the natural canyon Los Cangilones de Gualaca. This destination was exactly on our route and so we did not have to think long. With our rental car, the drive to the natural pool took three quarters of an hour. The gorge is located near the city of Gualaca and you can park right next to the river. Nothing stands in the way of jumping into the water.
The canyon is an ideal spot to enjoy life. The canyon itself is about 3 meters wide and 4 meters deep and is ideal for cliff jumping, swimming or just unwinding. Due to its easy accessibility, the breathtaking formation is naturally a popular spot on hot summer days, both for locals and tourists. However, since we arrived at the canyon in the morning, we were able to enjoy it almost alone.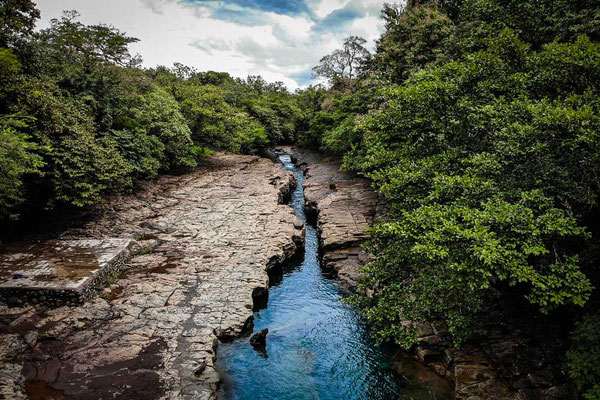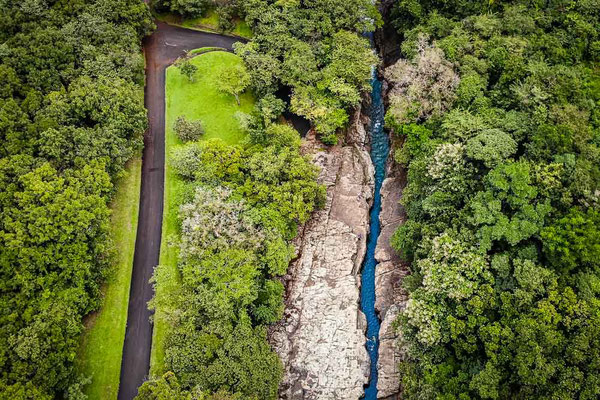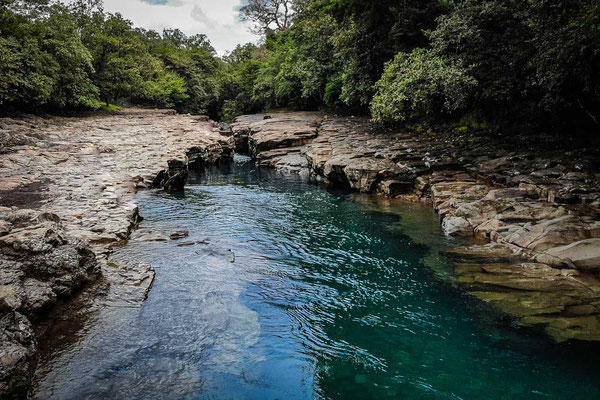 The gorge, which is about 40 meters long, is ideal for swimming. All you have to do is climb down the rocks to the water. Then jump the last meter into the cool water and let yourself be carried by the current through the stony canyon. When the canyon opens again you can get out of the river on the right side and start the whole thing all over again. For the brave among you there is also the possibility to jump from the rock platform directly into the deep blue. But here, as always, caution is advised! It is best to ask the local gurus, they can show you exactly where a jump is possible! After a relaxing cool down we went on to Santa Catalina, the sea could not wait any longer for us!
---
---