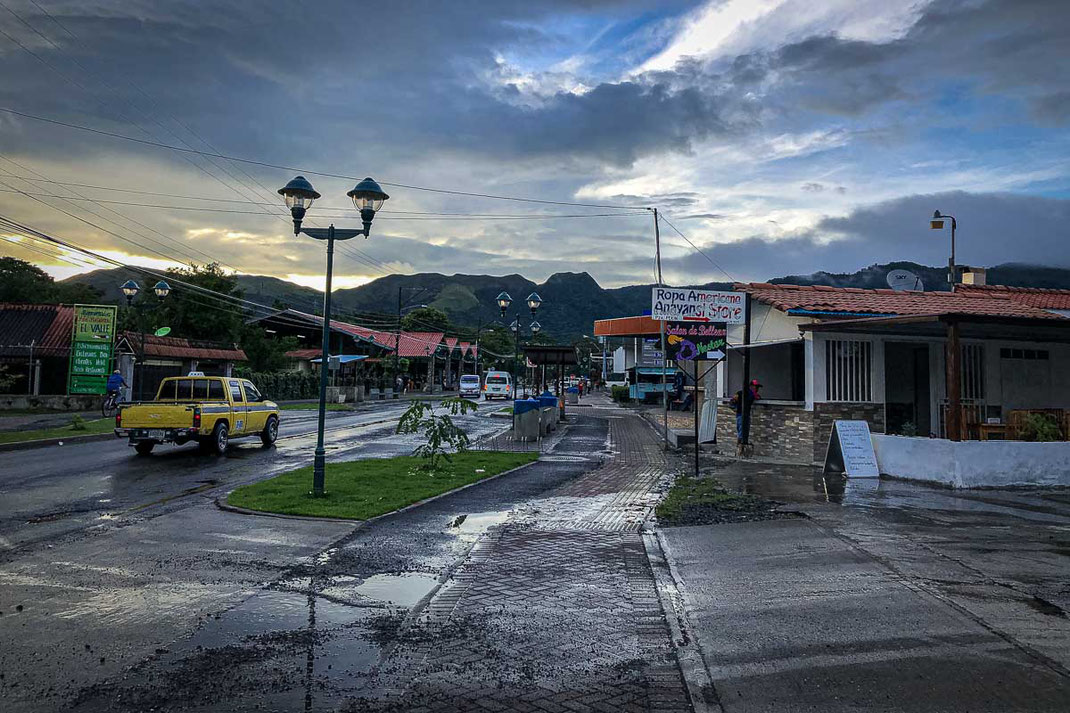 ---
El Valle de Antón - world's largest inhabited volcanic crater!
"Valle" means valley and hits the nail on the head here, because the city of El Valle de Antón is located in the middle of an extinct volcano, which was active about a million years ago. The crater is also characterized by its untouched and lush nature and is especially popular with emigrants because of the mild climate and clean air. The town itself has a few hostels and restaurants, a large fruit and vegetable market, and a few stores to stroll around.
---
TOP 6 - EL VALLE DE ANTÓN
---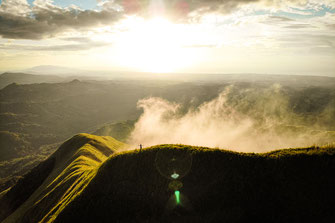 One of the most breathtaking sunrises we have ever seen was waiting for us on the foothills of the volcano of El Valle de Antón. This we enjoyed not only in pairs, a four-legged companion followed us and even showed us the way!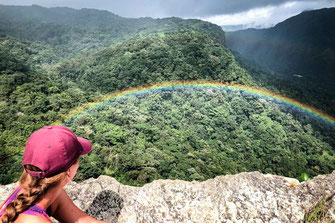 The profile of the sleeping Indian is visible for miles in the valley. We decided to take the path through the dense jungle and were rewarded at its end with a refreshing rain shower and a colorful rainbow.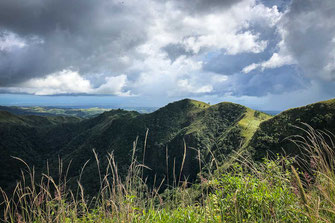 The hike to Cerro Cara Iguna was the first tour for us in El Valle de Antón. From the crater rim you have an ideal vantage point over the valley with the city to scout out future adventures. In the distance you can see the Pacific Ocean.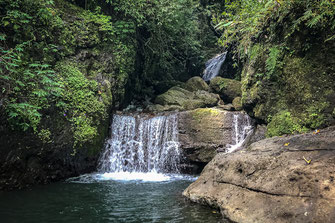 We were able to spend a relaxing afternoon at Chorro las Mozas. The shallow course of the river offers ideal conditions for a refreshing swim in the clear water, in addition to waterfalls.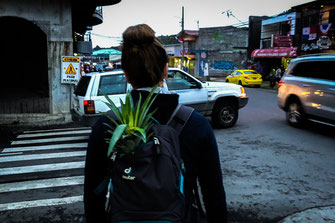 The market in the center of the city offers the ideal opportunity to explore the small stalls of the locals. From jewelry, decorations and clothes, everything is there to take a piece of Panama home with you.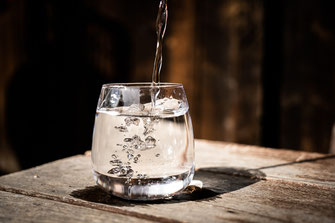 Another special feature of the largest inhabited volcanic crater in the world is the drinkable tap water. The city's piping system is fed by volcanic springs in the surrounding mountains. You won't find fresher and better water anywhere. Nevertheless, you should inform yourself in advance at your accommodation to be on the safe side!
---
---